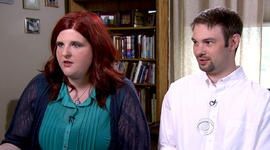 We know that indie Romance authors are making a killing on Amazon and sales heat up with summer, but listen to this for a rags to riches, Romancing the Story story. 
Two years ago, Jack and Jasinda Wilder (pen 
names), were facing foreclosure and deep debts. They decided a novel approach to make money (pun intended), was to take up writing and self-publishing steamy romance novels.


In six months, they turned out 20 short e-books (together and separately) and in less than a year, sold nearly a million e-books. Last spring, one of their novels jumped onto the New York Times Bestseller list and hit #1 on Amazon. Jasinda's hot summer seller last year was the "Big Girls Do It" series. This summer it is the steamy book "Alpha".
SEE VANCOUVER WRITING EVENTS UPCOMING at VSW!